LEAK DETECTOR RENTAL
High Tech Services offers various models of Helium Mass Spectrometers for rent. These units can be rented daily, weekly, or monthly. This is a great way to keep your leak testing program in operation if your unit is down. It is also a relatively inexpensive way to see if helium leak detection is right for your operation before you make a purchase.
Each leak detector is setup and pretested before delivery to the user. After the rental unit is returned to us we perform a thorough cleaning and check out to insure that there is no carryover contamination from customer to customer. We can ship to anywhere in the US. Please see below for equipment specification and base rental cost, also read our terms and conditions which includes the rental agreement.
ASM 180T Series
The ASM 180 is a portable leak detector that is designed for testing the most sensitive applications with two range of large gross leak mode and ultra sensitive vacuum fine leak mode. The 180 series is compact, easy to use and a proven leak testing concept.
NW40 inlet Connection
Auto calibration
Sensitivity: 2x10-11 to 1x10-1 ATM cc/sec helium
No LN2 required
Turbo-molecular high vacuum pump

ASM 180 T
Rental rate
Daily: $350.00
Weekly: $800.00
Monthly: $2,500.00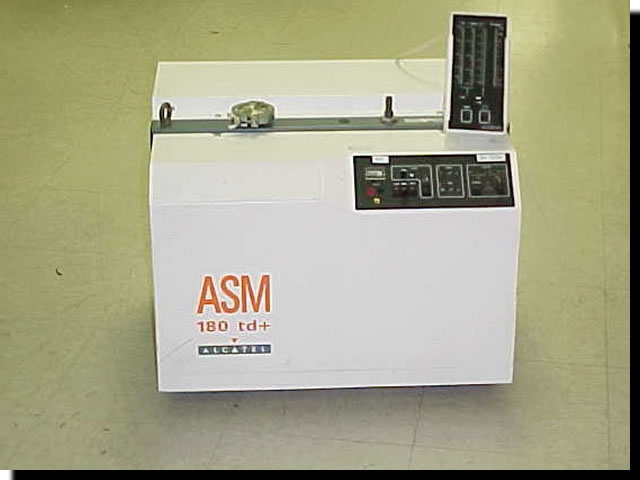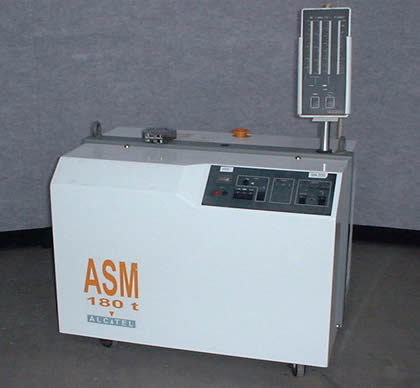 ASM 180TD Series
Dry system uses all dry pumps
Inlet port NW40
RS232 Interface
Helium pumping speed at inlet 4 L/S
Minimum detectable leak 2.0x10-11 helium
Auto calibration
helium sniffer port
Direct and gross testing mode
One button start cycle and stop


ASM 180 TD
Rental rate
Daily: $400.00
Weekly: $900.00
Monthly: $2,600.00
RECONDITIONED LEAK DETECTORS FOR SALE

High Tech Services offers various reconditioned Helium Mass Spectrometers for sale. These units have been disassembled and rebuilt to meet or exceed original manufacture's specification. After rebuilding, we recalibrate and tune the unit using NIST traceable standards. Our warranty is for 90 days from purchase.
ASM 182TD+ $20,000.00
ASM 180TD $16,500.00
ASM 180T Auto Calibration 14,000.00
ASM 180T Manual Calibration $13,000.00
ASM 121H $8,000.00
ASM 110TCL $6500.00
ASM 110 $6000.00